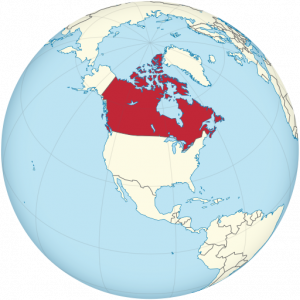 The top online installment loans in Canada are easier to access than you might think. They're also very popular, because they offer flexibility and affordability when compared to many other credit products.
Another benefit these loans may offer is they don't require collateral such as a car or home to back them. Consequently, you can keep your valuable assets safe and still borrow money.
However, like any other financial product, repayment options, interest rates, and the minimum and maximum loans offered vary between lenders. Some lenders offer a simple process, while others make it complex and lengthy.
If you're looking to find the top online installment loans in Canada, here are a few considerations to help you separate the best from the less desirable.
Look for a Lender Without a Minimum Credit Score Requirement
Many lenders require you to meet a minimum credit score requirement before they'll consider your application. While this may not be an issue if you have great credit, it can be a stumbling block if your credit isn't at its best.
Minimums can vary, but generally any lender that imposes a minimum wants to see at least a "good" credit rating. Equifax defines this as between 670 and 739 points.
Nonetheless, you shouldn't despair if you can't meet this point requirement. Some lenders do not have a minimum credit score requirement at all. Instead, they use an artificial intelligence assessment that looks at many factors, but particularly your income and your ability to repay a loan.
Obviously, the top online installment loans in Canada utilize this method which is advantageous for you as loan decisions don't rest their decision on your credit alone.
Choose a Soft Credit Inquiry
When you apply for the top online installment loans in Canada, lenders will check your credit. However, how they do this says a lot about the lender and how they view your business.
The go-to method for many lenders, including the big banks, is a "hard" credit inquiry. This gives the lender complete access to your credit report which includes your financial history for the past six years.
The problem with this is that every hard inquiry lowers your credit score, whether the lender grants you a loan, or not. How many points is up for debate and the credit reporting agencies aren't about to reveal their formula either. However, it is generally accepted it could be as little as 3 points or as much as 12. Even though credit agencies claim this drop is "temporary", it could take many months for your score to return to its previous level.
Luckily, "soft" credit inquiries do not lower your credit score. They provide the lender with a quick snapshot of your financial standing, but not all the details. This inquiry method is usually used during a pre-approval process, so they carry little weight.
Clearly, the best online personal loans in Canada always use a soft credit inquiry and the pre-approval process. You can see what the lender's offering, without damaging your credit score.
Look for Electronic Income Verification
Unfortunately, most lenders still operate the way they always have. They haven't embraced the digital age and still expect you to do all the legwork. This is particularly true when it comes to verifying your income.
As a result, many lenders still ask you to copy and upload your pay stubs, a letter from your employer, or an income statement if you're self-employed. This isn't only time-consuming; it is also totally unnecessary in today's digital age. It can also be frustrating if you earn you income through a private or public pension. What a hassle!
Progressive lenders use electronic income verification. With your permission, the lender obtains bank statements to confirm your direct deposit income. It's quick, secure, and you don't need to do anything.
No-Fee is Always the Best Choice
Many lenders don't mention their fees or disguise them by calling them something else. Either that, or they make it seem like a particular charge is a normal expense when you apply for an installment loan.
As an example, many lenders charge an origination fee, which is actually an administrative charge for setting up your account. You shouldn't pay this as it is actually a lender's expense and a normal cost of doing business.
Plus, this fee can be substantial. It ranges between 0.5% and 8% of your loan amount. Even if you only borrow $1,000 and the lender charges the minimum origination fee percentage, that's still $50. Should you borrow $5,000 and the lender charges 4%, that's $200!
Another common unnecessary charge is a pre-payment penalty. This is a charge you must pay if you want to pay your loan off early, or even make extra payments. It is meant to compensate the lender for the interest they would have earned if you'd made regular payments until your scheduled loan date.
Once again, prepayment penalties aren't an industry standard and you shouldn't pay them. The top online personal loans in Canada do not include either of these costs. Always look for a lender that mentions no fees. Otherwise, they're not top online installment loans in Canada.
Wide Range of Loan Options Preferrable
When you're considering a lender, choose one that offers a wide range of loans options. Otherwise, you may need to start the process over with a new lender sometime down the road. This isn't optimal, as once you establish a track record with the lender, it is usually easier to qualify again and often with better terms.
Options to look for are a reasonable minimum and maximum amount. If you only want to borrow $500 now, you shouldn't be forced into borrowing more. Incidentally, the minimum for many lenders, but not all, is at least $1,000.
Additionally, some lenders have a very low loan cap. Always look for a lender that offers at least a $10,000 maximum, but preferably $15,000. Should you need to borrow more in the future, at least you know the lender will consider a larger loan.
Another important consideration is your loan term options. Your term determines your payment amount and how much interest you pay. Shorter terms mean higher payments, but you pay less interest.
Once again, you want a lender that offers options. Look for a minimum term of six months and a maximum of at least five years. Many lenders only offer a minimum of one year and a maximum of two or three years.
Clearly, top online personal loans in Canada offer a wide range of borrowing options. That way you can easily find one to suit your short and long-term financial goals.
Lender Should Offer Digital Document Signing
Many lenders promote online installment loans in Canada, but they still conduct part of the loan process in-person. Usually, you discover this when it comes time to sign your loan contract.
Instead of using the power of the internet, they ask you to visit a brick-and-mortar office to sign your loan contract. This makes little sense, since data encryption makes digital document signing very safe.
The top online installment loans in Canada rely on digital technology. It is much faster and more convenient. You receive your loan contract electronically and sign it digitally. This triggers the funds release process.
Fast Funds Release
No one wants to be sitting around for days or weeks waiting for their money once they've been approved. However, this happens far too often.
Just because a lender approved you and you signed your loan contract; it doesn't necessarily mean the lender will get your money to you quickly. However, the top online personal loans in Canada usually have money in your bank account within 24 hours, and often less, after you sign your contract.
Multiple Customer Service Options
Regrettably, many online lenders depend heavily on email. However, that won't help you much if you have an urgent question or concern. Always look for a lender that offers multiple customer service options.
Of course, they should offer email, but also a toll-free number and Canadian business hours. Other options should include chat and website support as well as in-depth FAQ section on their website.
FlexMoney Offers Top Online Installment Loans in Canada
FlexMoney offers many benefits over the competition. Here are just a few reasons why we believe we offer top online installment loans in Canada:
No minimum credit score requirement
Artificial intelligence assessment
Soft credit inquiry
Digital income verification
No origination fee or prepayment penalties
Loans from $500 to $15,000 – terms between 6 months and 5 years
Digital document signing
Funds release within 24 hours, or less, if loan contract signed during business hours
100% Canadian
Licensed lender in Ontario, British Columbia, Alberta, Nova Scotia, Saskatchewan, Newfoundland & Labrador, Prince Edward Island, and Yukon Territory
Member of the Canadian Consumer Finance Association (CCFA) which represents the majority of Canada's regulated providers installment loan lenders
Find Out More
If you'd like to start the application process or have more questions, please visit our website. We also offer more information on our loans here.
You will find top online installment loans in Canada when you choose FlexMoney.